Representing respected and well-known ministries, our speakers connect with families in intimate, honest times of teaching that are designed to equip and refresh parents of all ages.
Term 1: May 30 - June 5
Danny Duran
Danny Duran is the Pastor at Life Church Overland Park, KS, under the leadership of Pastor Craig Groeschel. He has been married to his wife Emily, for 12 years, and they have three amazing children: Lille (10), Beckham (7), and Kingston (5). Emily is a part of a thriving realty team in the Kansas City area, and is passionate about helping people find their homes! After his service in the Marine Corp for 8 years, Danny and his family joined the Life.Church staff team in 2012! The Duran family motto is simple, yet profound: "Be love." They're passionate about developing leaders and deeply committed to their calling to lead people to become fully devoted followers of Christ.
Term 2: June 6 - June 12
Chip Henderson
Chip Henderson has served as the senior pastor and primary teacher at Pinelake Church since 1999. He is well known for his commitment to Biblical, life–application teaching, as well as having a passion for hunting and Mississippi State sports. Chip's greatest passion is to see Christ bring about powerful life change in people — stirring a spiritual movement that will change the world. Chip's engaging, transparent communication of the Word has helped to ignite dynamic spiritual growth in the people of Pinelake and beyond. Chip humbly admits "I'm just one beggar telling another beggar where I found bread," — a mindset that has been embraced by the Pinelake Church family leading to exponential growth over the last 10 years. Since Chip's arrival, the church has grown from 700 to more than 9000 attendees each week and has expanded to five campuses with extensive ministries that are impacting Mississippi and the world. Chip holds a PhD in New Testament studies and is the co-creator of the L3 Journal. Chip and his wife, Christy, have three children: Rachel, McKenzie and Regan.
Term 3: June 13 - June 19
Shawn Stoever
Shawn is a listener, encourager, and helper. His studies ended in a doctoral degree in Counseling Psychology specialized in marriage and family therapy. Professionally, Shawn has pioneered work in marriage crisis intervention, marriage enrichment adventures, and family business consulting. He has served and led in some amazing families, organizations, and churches…from the Cathy Family of Chick-fil-A to the Gary Smalley Relationship Center to his current home church in Wimberley, TX. Shawn is passionate about his relationship with God and eager to share how you can experience fulfillment and joy in life. He is the co-author of the books, "The Wholehearted Marriage" and "5 Days to a New Marriage". Whether he's leading retreats, writing, or appearing on television and radio broadcasts, Shawn's authentic humor, enthusiasm, and wisdom help him connect with his audience. Despite extensive schooling, Shawn really did not know anything about relationships until he met his wife Christina. They have five wonderful children, Taylor, Cade, Avery (with the Lord), Cody, and Colt.
Term 4: June 20 - June 26
Ted Cunningham
Ted Cunningham is the founding pastor of Woodland Hills Family Church. He enjoys being married to his wife of over 20 years, Amy. They live in Branson, MO with their two children, Corynn and Carson. He is the author of The Power of Home, Fun Loving You, Trophy Child, and Young and In Love and coauthor of four books with Dr. Gary Smalley including The Language of Sex and From Anger to Intimacy . He is a regular guest on Focus on the Family, Life Today, and Moody Radio. He is a graduate of Liberty University and Dallas Theological Seminary.
Term 5: June 27 - July 3
Renaut VanDerReit
Renaut has been in full time ministry for the past 20 years. He is a husband, father, visionary leader, and pastor. Renaut's most important role is as husband to his wife, Brooke, and as father to his 8 children, ranging in age from 10 - 19. In 2012 four of his children were adopted from Ethiopia. Renaut is founding pastor of Mosaic Church in Oakland, Florida, a suburb of Orlando. Mosaic was planted in 2002 and is one of the fastest growing churches in Orlando with more than 2500 attending gatherings at two campuses each week, including a Latino gathering. In addition to leading Mosaic, Renaut and Brooke are the founders and owners of multiple business ventures including Axum Coffee, a specialty coffee shop chain, Axum Roastery, House Blend Cafe and The Axum Market Cafe, a healthy living experience. All of their business ventures give 100% of net profits away towards social justice issues around the globe. Renaut inspires and challenges people to live lives informed by the Gospel of Jesus in every arena. He is passionate about marriage and family life, communicating the privilege and responsibility we have to nurture those key relationships. He is well known for his unique communications style which puts people at ease, while engaging them in sound biblical teaching.
Term 6: July 4 - July 10
Ben Stuart
Ben Stuart is the pastor of Passion City Church, Washington D.C, and author of Single,Dating, Engaged, Married. Prior to joining Passion City Church, Ben served for eleven years as the executive director of Breakaway Ministries, a weekly Bible study attended by thousands of college students on the campus of Texas A&M. Ben earned a master's degree in historical theology from Dallas Theological Seminary. Ben and his wife, Donna, live to inspire and equip people to walk with God for a lifetime
Term 7: July 11 - July 17
Clay Scroggins
I'm Clay Scroggins. In my day job, I serve as the Lead Pastor of North Point Community Church, one of the six Atlanta-area campuses of North Point Ministries led by Andy Stanley. I met my wife, Jenny, at Dallas Theological Seminary and together, we have spent the majority of our adult life working with families in a church context. While Jenny was at Texas A&M, she volunteered with high school students at Grace Bible Church and served at a summer camp for kids and students every summer. I went to Georgia Tech and studied engineering, but my favorite part of college was serving in student ministry at North Point. We love summer camp and believe deeply in what God can do through camp! We live in Forsyth County, Georgia, with our five kids.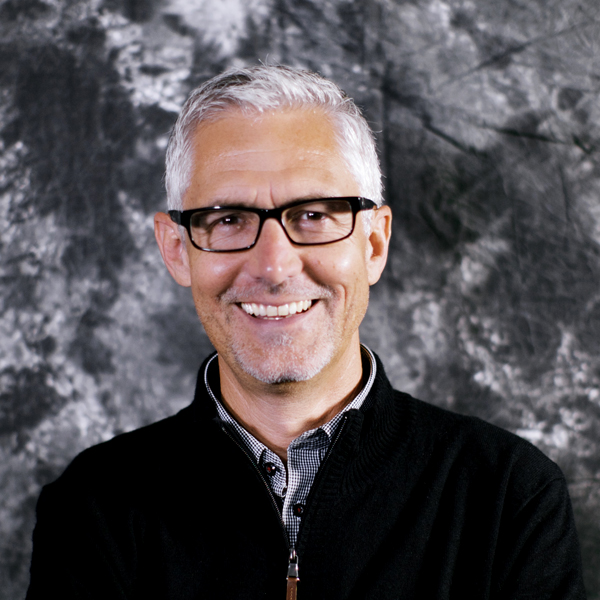 Term 8: July 18 - July 24
Rene Schlaepfer
Rene Schlaepfer is senior pastor of Twin Lakes Church in Aptos, California and the author of six books. Born in San Jose, California to Swiss immigrant parents, Rene grew up with dual citizenship and briefly lived in Switzerland before settling on the West Coast. There he worked for many years in broadcasting, primarily as an air personality on contemporary music radio stations. While in broadcasting, Rene earned a BA in Radio/TV/Film from San Jose State and an MA Theology from Western Seminary. Since then, he has served as a pastor in San Diego, South Lake Tahoe, and Santa Cruz. Rene and his wife Laurie have three children they adore and are anxious to welcome their first grandchild this summer. Beside their love of church ministry, Rene and Laurie also advocate together for their favorite causes: local food banks and an orphanage in India.
Term 9: July 25 - July 31
Jonathan Pokluda
Jonathan "JP" Pokluda is the Lead Pastor of Harris Creek Baptist Church in Waco, TX. He was formerly the leader of The Porch in Dallas, TX. Under JP's leadership, The Porch grew to be the largest weekly young adult gathering of its kind in the country. JP didn't come to understand the grace of the Gospel until his early twenties after being involved in different denominational churches his entire life. This ignited a desire in him to inspire young adults to radically follow Jesus Christ and unleash them to change the world. Most recently, he has seen this passion come out through writing. His book, Welcome to Adulting, offers millennials a roadmap to navigating faith, finding a spouse, finances, and the future.
Term 10: August 1 - August 7
Josh Patterson
Josh Patterson serves as a Lead Pastor at The Village Church located in Flower Mound, TX. The church has witnessed a tremendous growth since December 2002; growing from 160 to averaging over 11,000 adults across five campuses during weekend worship services. He serves on the elder board and has oversight of all ministries across the church's five campuses in Flower Mound, Southlake, Fort Worth, Plano and Dallas. Josh received his undergrad from Texas A&M, his Masters in Theology from Dallas Theological Seminary and his Doctorate in Executive Leadership from Southern Baptist Theological Seminary. Josh is also a co-author of the book "Creature of the Word" along with Matt Chandler and Eric Geiger. His greatest joy outside of Jesus is his family. Josh and his wife, Natalie, are the proud parents of Lily, Luke, Liv, and Lucy.