Representing respected and well-known ministries, our speakers connect with families in intimate, honest times of teaching that are designed to equip and refresh parents of all ages.
Term 1: May 28-June 3
Clay Scroggins
Clay Scroggins serves as the Lead Pastor of Buckhead Church, one of the several Atlanta-area campuses of North Point Ministries led by Andy Stanley. He met his wife, Jenny, at Dallas Theological Seminary and together, they have spent the majority of their adult life working with families in a church context. While Jenny was at Texas A&M, she volunteered with high school students at Grace Bible Church and served at a summer camp for kids and students every summer. Clay went to Georgia Tech and studied engineering, but his favorite part of college was serving in student ministry at North Point. They love summer camp and believe deeply in what God can do through camp! They live in Atlanta with their five kids.
Term 2: June 4-10
Stuart Makinson
Stuart currently serves as the Student Ministry Director and a teaching pastor at Browns Bridge Church in Cumming, GA. He has been a pastor on staff at North Point Ministries for 8 years - working primarily with couples and students. He currently provides oversight to over 500 volunteers and over 2000 students in BBC's middle school, high school, and college-age ministries. His heart is to help students and their families discover and pursue a growing faith in Jesus Christ. After speaking to couples at K-Kauai in 2019, he's excited to be coming back again with his growing family!! Stuart has been married to Leslie (a former Kitchie at K-West!!) for 10 years and they have three children (Nelson-6, Molly-4, Emmy-2.) You'll find the family at K-Kauai's big slides and everywhere ice cream or snow cones can be served!
Term 3: June 11-17
Adam Donyes
Adam is the Founder and President of the Kanakuk Link Year, Director of the Kanakuk Worldview Kamp, and a Teaching Pastor at Woodland Hills Family Church. His greatest passion however is his family, which includes his wife Stephanie and his sons, Aiden and Anders.
Term 4: June 18-24
Cody Chaloner
Cody Chaloner has served as the pastor of the Stillwater campus of Life.Church for 7 years. He is passionate about leading people to become fully devoted followers of Christ. Sarah and Cody moved from Branson, MO to Stillwater, OK 15 years ago and have served in various roles at Life.Church Stillwater. He graduated from Oklahoma State University with a Broadcast Journalism degree. After spending his college summers working at K1, he attended the Kanakuk Institute, where he and Sarah met. Sarah is a former K2 counselor and K1 kid sitter. They were both deeply impacted for Christ by their time at Kamp. Cody loves OSU athletics, the Kansas City Royals, the Kansas City Chiefs, pour over coffee and most of all his family! Sarah and Cody have four kiddos; Griffin, Breck, Blair, and Coen.
Term 5: June 25 - July 1
Will Cunningham
Will Cunningham is a Christian marriage counselor who trained at Denver Seminary and practiced for thirty-five years, before retiring in October of 2020 and moving to Searcy, AR. There, he and his wife, Cindy, spend their time grandparenting, cooking, hiking, biking, fishing, volunteering in their church's marriage ministry, and enjoying birds. Will's childhood, adolescence, and early adult years were highly influenced by his experiences at Kanakuk, and he credits Kanakuk for his love of God's creation. Will is the author of six books, a multi-instrument musician, and a decent fisherman. Will and Cindy have been married for thirty-nine years and have two sons and two grandsons. In addition to Will being our featured speaker, Will and Cindy will make themselves available to any couple who would like free marital counseling.
Term 6: July 2-8
Renaut VanDerReit
Renaut has been in full time ministry for the past 20 years. He is a husband, father, visionary leader, and pastor. Renaut's most important role is as husband to his wife, Brooke, and as father to his 8 children, ranging in age from 10 - 19. In 2012 four of his children were adopted from Ethiopia. Renaut is founding pastor of Mosaic Church in Oakland, Florida, a suburb of Orlando. Mosaic was planted in 2002 and is one of the fastest growing churches in Orlando with more than 2500 attending gatherings at two campuses each week, including a Latino gathering. In addition to leading Mosaic, Renaut and Brooke are the founders and owners of multiple business ventures including Axum Coffee, a specialty coffee shop chain, Axum Roastery, House Blend Cafe and The Axum Market Cafe, a healthy living experience. All of their business ventures give 100% of net profits away towards social justice issues around the globe. Renaut inspires and challenges people to live lives informed by the Gospel of Jesus in every arena. He is passionate about marriage and family life, communicating the privilege and responsibility we have to nurture those key relationships. He is well known for his unique communications style which puts people at ease, while engaging them in sound biblical teaching.
Term 7: July 9 - 15
Ben Stuart
Ben Stuart is the pastor of Passion City Church, Washington D.C, and author of Single, Dating, Engaged, Married. Prior to joining Passion City Church, Ben served for eleven years as the executive director of Breakaway Ministries, a weekly Bible study attended by thousands of college students on the campus of Texas A&M. Ben earned a master's degree in historical theology from Dallas Theological Seminary. Ben and his wife, Donna, live to inspire and equip people to walk with God for a lifetime.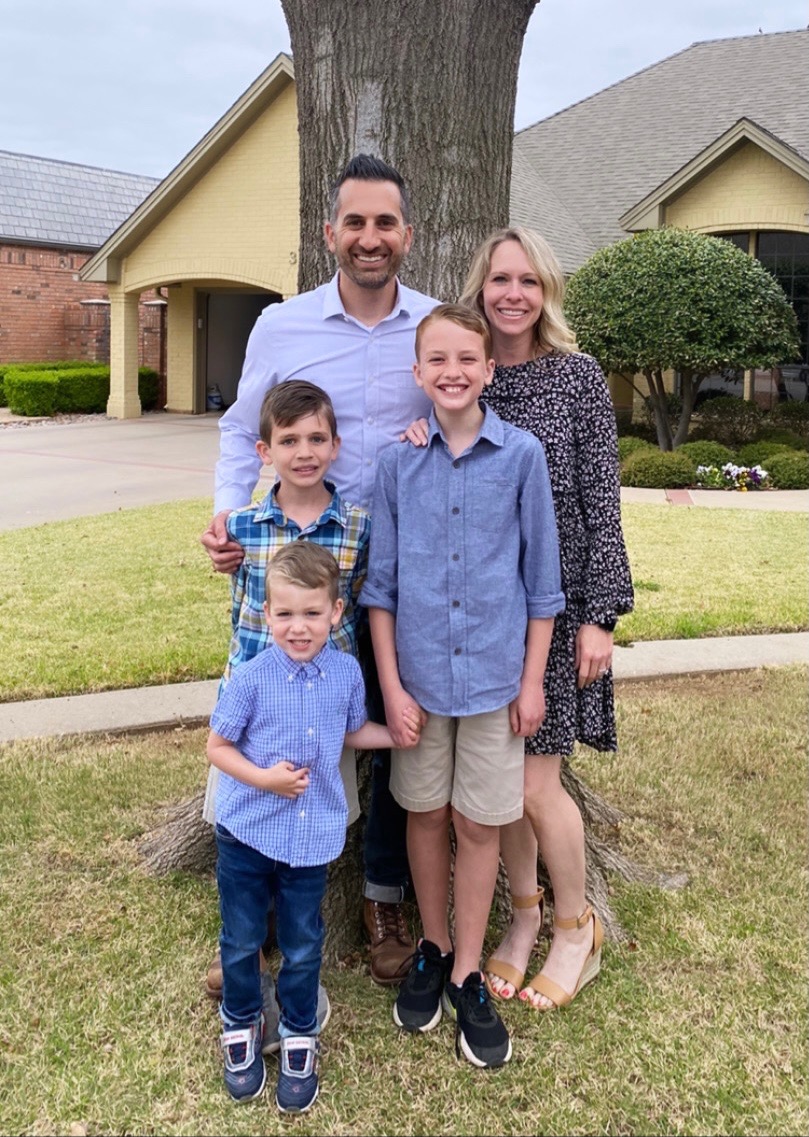 Term 8: July 16-22
Timothy Ateek
Timothy "TA" Ateek serves as the Executive Director of Breakaway Ministries, a Bible study on the campus of Texas A&M University reaching thousands of college students each week. TA's passion is to help students take either their first or next step with Jesus Christ. Prior to Breakaway, TA served as the Executive Director of Vertical Ministries in Waco for four years and as the Student Ministry Pastor of Austin Ridge Bible Church in Austin for five years. TA earned a master's degree from Dallas Theological Seminary and most recently received his doctorate in executive leadership from The Southern Baptist Theological Seminary. TA is a proud member of the "how did that guy get that girl" club being married to Kathryn. TA and Kat are raising three future Aggies: Noah, Andrew, and Jake.
Term 9: July 23-29
Jonathan Pokluda
Jonathan "JP" Pokluda is the Lead Pastor of Harris Creek Baptist Church in Waco, TX. He was formerly the leader of The Porch in Dallas, TX. Under JP's leadership, The Porch grew to be the largest weekly young adult gathering of its kind in the country. JP didn't come to understand the grace of the Gospel until his early twenties after being involved in different denominational churches his entire life. This ignited a desire in him to inspire young adults to radically follow Jesus Christ and unleash them to change the world. Most recently, he has seen this passion come out through writing. His book, Welcome to Adulting, offers millennials a roadmap to navigating faith, finding a spouse, finances, and the future.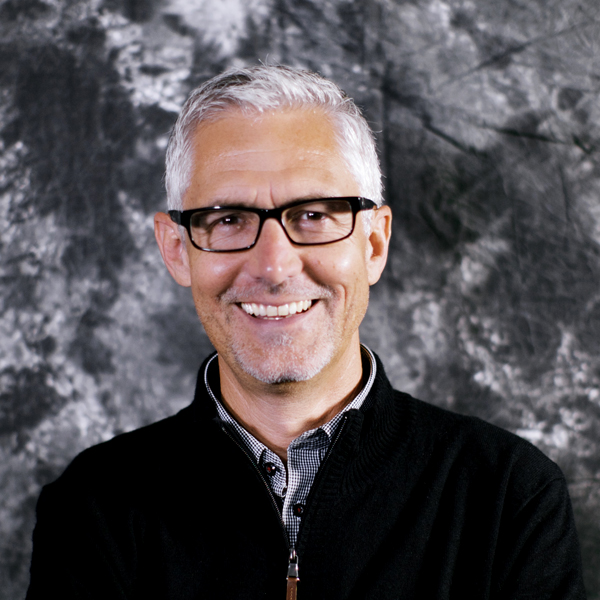 Term 10: July 30 - Aug 5
Rene Schlaepfer
Rene Schlaepfer is senior pastor of Twin Lakes Church in Aptos, California and the author of six books. Born in San Jose, California to Swiss immigrant parents, Rene grew up with dual citizenship and briefly lived in Switzerland before settling on the West Coast. There he worked for many years in broadcasting, primarily as an air personality on contemporary music radio stations. While in broadcasting, Rene earned a BA in Radio/TV/Film from San Jose State and an MA Theology from Western Seminary. Since then, he has served as a pastor in San Diego, South Lake Tahoe, and Santa Cruz. Rene and his wife Laurie have three children they adore and are anxious to welcome their first grandchild this summer. Beside their love of church ministry, Rene and Laurie also advocate together for their favorite causes: local food banks and an orphanage in India.