Welcome to K-Seven!
At Kanakuk's K-Seven, non-stop action from morning to night helps Kampers make the most of the greatest week on earth.
K-Seven Directors & Contact
Keith Chancey
K-Seven Sr. Director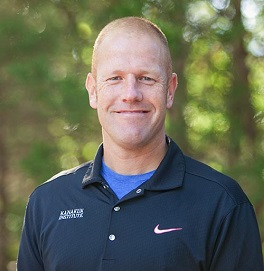 Chad Hampsch
K-Seven Director
Callie Nieder
K-Seven Women's Director
Caleb Gaunce
K-Seven Personnel Director
Overview
Fun. Faith. Family. Between the intentional time we take to grow Kampers in their walk with the Lord, and the crazy-fun activities we offer, summers at K-Seven are unforgettable!
Premium Facilities
Newly renovated, K-Seven's state-of-the-art facilities and traditional Kamp feel will be sure to help teenage Kampers have the best summer ever!
Premium Facilities
Newly Renovated Girls' Cabins
Kanakuk Warrior Course
Enclosed Gymnasium
New High-Capacity Dining Hall
Faith
At Kanakuk, we live I'm Third—God First. Others Second. I'm Third. This foundational principle is integrated into each of our Kamp's programming, equipping Kampers to be Christ-like examples who lead with responsibility and care.
Favorite K-Seven Faith Activities
Daily Cabin Devos
I'm Third Groups
Cross Talk
K-LIFE
Register for your Kamper's term from the options below